Dr. Gary Scheinin completed his medical education in San Francisco. After completing his surgical residency in Southern California, Dr. Scheinin returned to the Bay area. This unique region with surrounding mountains and proximity to the ocean and our family members made this an optimal place to start a practice and raise a family.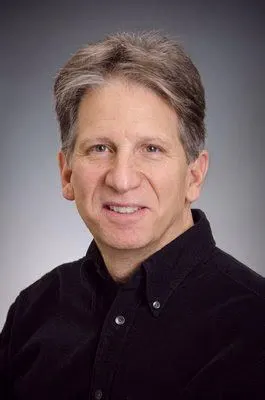 Since 1978 Dr. Scheinin has been a member of the medical community providing his patients with the latest techniques in medical and surgical treatments for conditions of the foot and ankle. He has trained new practitioners during their medical and surgical Residency programs from the Palo Alto V.A., Kaiser and Stanford University.
With the ongoing changes in medical economics, it has become a challenge to maintain a successful practice without degrading the quality of care. However, with the invaluable help of excellent office staff, the practice has overcome these difficulties and Dr. Scheinin's approach to patient care has been preserved over the years, to provide quality and timely medical care to his patients. Dr. Scheinin was one of the first in Northern California to adopt theLapiplasty-3D Bunionectomy which has revolutionized bunionectomy correction.
Education
Adelphi University, New York. BA

California College of Podiatric Medicine, San Francisco, Ca., D.P.M.
Post Graduate Training
Good Samaritan Hospital / Western Medical Center, Ca.

Surgical and Medical Residency
---
Publications
Heel Pain, the Role of Endoscopic Plantar Fasciotomy , Advances in Podiatric Medicine and Surgery, Volume 3, Mosby, 1997

Tarsal Tunnel Syndrome , Comprehensive Review
of 87 Cases, Journal of the American Podiatric Medical Association, Vol. 80, No. 9, 1990
Post Lumbar Puncture Headache as a Complication of Spinal Anesthesia , Journal of Foot and Ankle Surgery, Vol. 26, No. 3, 1987
Activities
Sports Medicine - A Multi Disciplinary Approach to the Sports Injured Patient, Santa Teresa Community Hospital, San Jose, Ca. 1985-1989
Community Hospital of Los Gatos, Ca.
Surgery Executive, Credentials & Quality Assurance Committees

Chairman, Division of Podiatry, Department of Surgery
Good Samaritan Hospital, San Jose, Ca., 1995-1999
Academic
Director, Podiatric Surgical Residency, Mission Oaks Hospital, Los Gatos, Ca. 1981-1984

Co-Director, Podiatric Surgical Residency, Santa Clara Kaiser, Santa Clara, Ca., 1978-1981
Lecturer
Calcaneal Deformities
Tarsal Tunnel Syndrome
Congenital Pedal Deformities
Heel Pain Diagnosis and Treatment
Forefoot and Rearfoot Reconstruction Surgery
Internal Fixations of Osteotomies and Fractures
---
Credentials
Certifications:
Board Certified in Foot and Ankle Surgery
Diplomate, American Board of Foot & Ankle Surgery
Fellow, American College of Foot & Ankle Surgeons
Fellow, American College of Foot & Ankle Orthopedists
Expert Reviewer, Medical Board of Ca., Board of Podiatric Medicine
Qualified Medical Evaluator, Industrial Medical Council of Ca.
Candidate Oral Examiner, American Board of Foot & Ankle Surgery
Staff Positions:
Department of Surgery, Santa Teresa Community Hospital, San Jose, Ca., 1978-2001
Department of Surgery, Good Samaritan Hospital, San Jose, Ca.
Department of Surgery, Department of Surgery, El Camino Hospital, Los Gatos, Ca.
Department of Surgery, Department of Surgery, O'Connor Hospital, San Jose, Ca
Private Practice , Campbell, San Jose and Los Gatos, Ca. since 1978